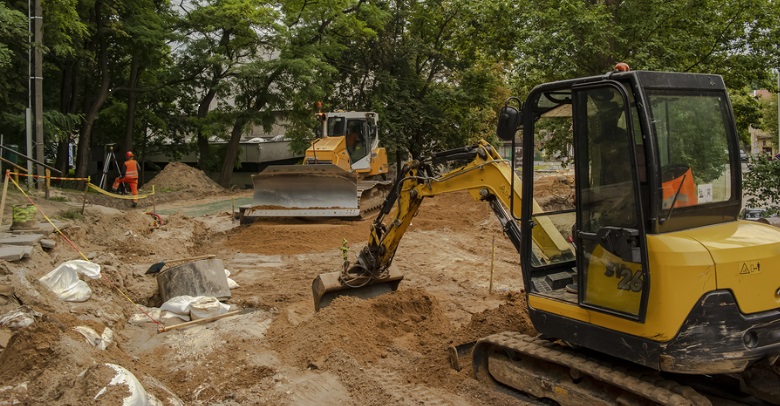 Require Trusted Bulldozing Work In Bryan Texas?
You Might Need JWHIT Construction!
No Cost Estimates - Call 832-230-2710!
General Bulldozing Work accomplishing jobs such as cleaning off a lot, removing dirt, flattening land, moving dirt, and tree removal may determine the success or failure of construction assignments.
Therefore deciding on Bulldozing Work around Bryan Texas must be a contractor with the expertise to skillfully undertake every work.
Regardless of what type of Bulldozing Work you require, JWHIT Construction is the family-owned, local area dozer specialist of choice in Bryan Texas!
The staff from JWHIT Construction have been working for a lot of people throughout the previous three decades.
All of our modern machinery can undertake even the toughest task on time, keeping to the budget, and without any problems.
Listed here is just why you ought to hire JWHIT Construction!
Work Site Groundwork - The Bulldozing Work you pick out located in Bryan Texas should have no difficulty taking care of ground cover and areas with trees. Our number of sturdy bulldozers perform the job promptly!
Jobsite Slab Solutions - Having the latest devices, the team with JWHIT Construction will clean up and level your site in order to make your perfect home or business become a reality!
Terrain Grading - Whether or not home, office or warehousing, all grading jobs will be accomplished according to specs - always!
Clear Up - Removing rubble as a result of the above mentioned tasks will take a whole lot of substantial labor. Have trained pros do this safely.
To have the most efficient Bulldozing Work located in Bryan Texas, speak to JWHIT Construction!
The Leading Bulldozing Work For The Most Reasonable Rates!
Depend On JWHIT Construction!
Call 832-230-2710!
Bulldozing FAQs
What is bulldozing as a part of land clearing?
Bulldozing is the process of using a bulldozer to clear land for various purposes. It can be used in both small-scale and large-scale projects, from minor home landscaping jobs to clearing hundreds of acres of land in a matter of days. They are incredibly useful for digging up stumps left behind by other machines, allowing for the land to be flat enough for easy construction.
What are some ways people use bulldozers?
Bulldozers are used in many different projects, which include but are not limited to:
Residential
Commercial
Industrial
Landscaping & Gardening
Forestry & Agriculture
FEMA Assistance
Fire & Rescue
Are there any types of jobs a bulldozer can't do?
A bulldozer should not be used for digging wells. This is because the shrapnel from the bucket can get stuck in the well and there is a potential that the well will collapse under all of its weight.
What types of cautions and warnings should customers know before purchasing a new bulldozer?
Customers should thoroughly read the owner's manual and follow all precautions, as well as any government regulations that may apply to their specific location. If unsure about proper procedures, please contact your dealer or operator's service center for clarification. Customers should also check their local laws concerning the use of these items to ensure there are no restrictions on them.
What is a bulldozer used for?
A bulldozer is used to clear land of all kinds.
Stumps
Rocks
Large Brush & Trees
Debris
What are some safety precautions to follow when using a bulldozer?
Before operating the machine, make sure you check local laws concerning their use in your area. If there are any restrictions, abide by those laws.
Always keep children and pets away from the machine as they may startle you while operating it.
Do not allow anyone to ride with you.
Never leave a running machine unattended – Turn off the engine before checking or servicing.
Be sure the shovel is free of debris before starting.
Check that all bolts are tight to ensure safety.
How does a bulldozer work?
A bulldozer has a blade at the front that is used to push things out of its way. It can be used for clearing obstacles, whether it's trees, rocks, brush or debris. The weight of the machine helps push those objects across flat surfaces so they can easily be removed from an area.
A bulldozer also has a track on the back that is designed to float on the ground, allowing it to be used on uneven terrain. The blade and track work together to ensure a smooth ride across rough terrains.
Can you remove stumps with a bulldozer?
Yes, a bulldozer can be used to remove stumps. The process may take some time depending on how large the stump is, but it will eventually get the job done. There are also specific tools available that attach to the bucket of the bulldozer for this purpose.
What are the different types of bulldozers?
There are three types of bulldozers, each one designed for a different purpose.
Crawler
Wheel
Track
What are the best uses for a crawler bulldozer?
A crawler bulldozer is used on surfaces that are easy to traverse, like flat ground. They are often the size of a small car or even larger, with tracks 10 feet wide or more. Crawler dozers are also good for grading land and digging trenches.
What are the best uses for a wheeled bulldozer?
A wheeled bulldozer is smaller than its larger crawler counterparts. It has a blade that is attached to the front end of the machine, which can be used for pushing objects out of the way or grading land. A wheel dozer can also be used to dig trenches and clear obstacles.
What are the best uses for a track dozer?
A track dozer is a larger bulldozer with a blade on the front and large tracks that allow it to move through tough terrain. This type of machine can be used in construction, mining and demolition. It has a maximum digging depth of 10 feet, which is more than enough for its intended purpose.
What are the best uses for a mini dozer?
A mini bulldozer is a smaller version of a regular dozer, with a blade that may be attached to the front end of the machine. It can clear away obstacles and debris, as well as grade land or dig trenches.
What are the different stages in using a bulldozer?
There are five steps required when using a bulldozer to clear land.
Make sure the engine is turned off and keys are removed from the ignition switch.
Check that both bucket and blade are lowered as low as they can go.
Ensure all leveling jacks are down and equalized with each other for maximum stability, then run a quick safety check of the machine's frame to make sure everything is sturdy.
Turn on the bucket lights, conveyor belt and blade lights for added visibility.
Engage the travel lock pin before starting.
Can you use a bulldozer on a hill?
A bulldozer can be used on a hill.
Make sure the path is clear of any debris before starting.
Carry out all steps as normal, including lowering blade and bucket to the desired position.
Before moving forward, make sure you check footholds as well as your footing before proceeding.
Why should you use a bulldozer?
There are several reasons why a bulldozer is the best option for landscaping projects.
They save time compared to other equipment because they're able to do more at once.
The machine does not need much work between uses, meaning less down time.
A dozer can be used on large areas, freeing up time for other tasks.
They are quite affordable and comparably cheaper than a lot of other equipment.
What is the difference between a bulldozer and a backhoe?
A backhoe digs while a bulldozer pushes, but both machines have similar functions. The biggest difference is that a backhoe has a bucket on one arm, allowing it to pick up and place objects. The bucket on a bulldozer is an attachment that can be changed depending on the job.
How long does it take to learn how to use a bulldozer?
It will take at least a couple of days to learn how to use a bulldozer, but the length of time may vary depending on experience. Some companies offer courses in which you can learn how to drive these machines safely and efficiently.
What are the different types of land that can be cleared with a bulldozer?
A dozer can be used on a variety of land types. It is best to check with the instructions provided by the manufacturer to determine what kind of surfaces are appropriate for use with each attachment.
What is the best way to operate a bulldozer?
When operating a bulldozer, always take safety precautions to avoid injury. These include the use of full protective gear, including gloves and boots that fit well. Always wear sturdy footwear instead of sandals or flip flops. It is also important to have good visibility when using dozers by being aware of your surroundings at all times.
Make sure to follow all instructions from the manufacturer to ensure safety and proper functionality.
How powerful is a bulldozer?
The power of a bulldozer can vary depending on the model and whether you're using it for landscaping or construction. They usually range from around 400 to 1,500 horsepower.
How do you track a bulldozer?
Tracking means tailing closely behind another vehicle to stay connected in case anything happens. When driving a bulldozer, the person in front is responsible for monitoring and stopping any time that person stops. As the driver behind, it's your job to stop anytime you need to avoid running into the back of the sled.
What attachments can you use on a bulldozer?
Depending on the work you need to get done, you can attach a variety of different attachments to a bulldozer. Some examples include leveling rippers, compaction wheels and buckets that increase productivity for many types of construction and landscaping projects.
What precautions should be taken when operating a bulldozer?
When using a dozer, always make sure to:
Check the path ahead of you for any debris before operating.
Lower blade and bucket when transporting items by hand to prevent injury.
Keep arms and legs inside at all times when in use.
Carry out all steps as normal, including lowering blade and bucket to desired position, engaging travel lock and stopping engine.
Drive carefully with caution to avoid injury.
What is the weight of a bulldozer?
Bulldozers usually weigh around 14,000 pounds or less depending on the model and purpose of use.
How many hours can you run a bulldozer?
It will depend on the size of the job and what you are using it for. You can usually run a bulldozer 8 to 12 hours a day continuously depending on conditions, but be sure to take breaks so you don't get too tired.
What is the value of a bulldozer to land clearing and site preparation services?
Using a bulldozer for land clearing and site preparation is the best way to get a lot of work done quickly. It can level a lot of land in a short amount of time by breaking up what's already there. It provides better stability, allowing you to do more work with less effort from your employees.
What modifications can you make to a bulldozer?
You can make a variety of modifications to a bulldozer depending on what you're using it for. Some examples include the removal of different parts, such as blades and buckets used for digging, to placing attachable equipment on top that's designed for specific purposes.
What are the different types of blades used on a bulldozer?
There are three main types of blades that can be used on a bulldozer - straight, V or U. You want to look for something that's the best fit for the capacity you're working with and what you need it to do.
What is a straight blade on a bulldozer?
A straight blade is used to push or pull an object. On a bulldozer, this is usually something small that you need to transport.
What is a U-blade on a bulldozer?
The U-blade is the best choice for grading and leveling work. This blade helps to move soil and create a smooth finish when you're trying to make something like a flat foundation.
What is an S-U blade on a bulldozer?
The S-U blade is the perfect choice for tough material that needs to be broken up into pieces. It works best when you're moving materials like gravel, dirt and rocks. The blades are curved underneath at a 90 degree angle from the surface of the blade to ensure optimal strength and performance.
What is an angle blade on a bulldozer?
The angle blade is best used for digging. It's angled at 45 degrees to give you the best leverage possible when digging into tougher materials like dirt, rock and clay.
What is a PAT blade on a bulldozer?
The PAT or Power-Angle-Tilt blade is the perfect option for mixing and spreading material. This blade has depth and width capability to ensure that your materials will be distributed evenly and without waste.